Hotline:
(+86)(0)755-210 53427
Post Code:518131
Email:sales@fiber-net.cn
Address: Minle Industrial Park,Longhua New District, Shenzhen, China.
 

FTTH Mini Fiber Optic Termination box
Description
Number of input cable ports: 1
Maximum input cable diameter(mm):5mm
Maximum Capacity: 2 fibres
Feature
A user end product to realize optical fiber to desktop solution.
It can be used in home or working area to accomplish double-core fiber access and port output.
Used in the end termination of residential buildings and villas, to fix and splice with pigtails.
Used in FTTH indoor application, home or work area
Provide users with optical access or data access
Suitable for 2 pcs SC adapters
May store surplus fiber inside, easy for operation
Material : ABS+PC
Applications
CATV networks
Local area networks
Data communications networks
Widely used in FTTH network
Specification
Product Picture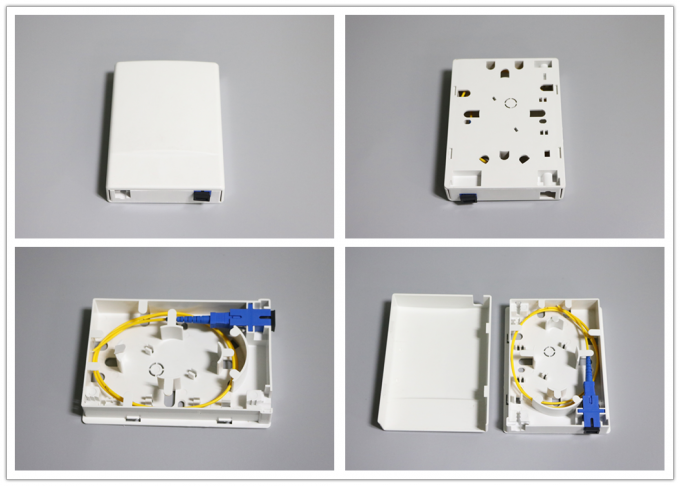 Inquire:Mini Fiber Optic Termination Box

Notice: Undefined variable: aria_req in /var/www/wordpress/wp-content/themes/twentyseventeen/comments.php on line 55

Notice: Undefined index: comment_tel in /var/www/wordpress/wp-content/themes/twentyseventeen/comments.php on line 57

Notice: Undefined variable: aria_req in /var/www/wordpress/wp-content/themes/twentyseventeen/comments.php on line 57

Notice: Undefined variable: aria_req in /var/www/wordpress/wp-content/themes/twentyseventeen/comments.php on line 59